Leasing of equipment
Our company has an extended over-the-years course of effective cooperation with major Russian and international leasing companies, such as:
Sberbank leasing

Pumori leasing

Siemens finance and others.
We offer one trilateral or two bilateral leasing agreements for conclusion.
In accordance with design specifications, our company selects appropriate technological equipment and, if necessary, technological tooling: injection-mouldingmachine, high-pressure moulding machine, chill moulding machine, hydraulic or mechanical press. After equipment selection is complete, we transfer selected equipment to the leaseholder in accordance with the terms of the agreement.
Features:
Leasing period: 1 to 3 years

Prepayment: 30%

Optimal schedule with decreasing monthly payment

Annual price rise of 5% average, which is below inflation level, and decreasing to 0% counting tax savings.

No hidden fees, fair and transparent agreement terms.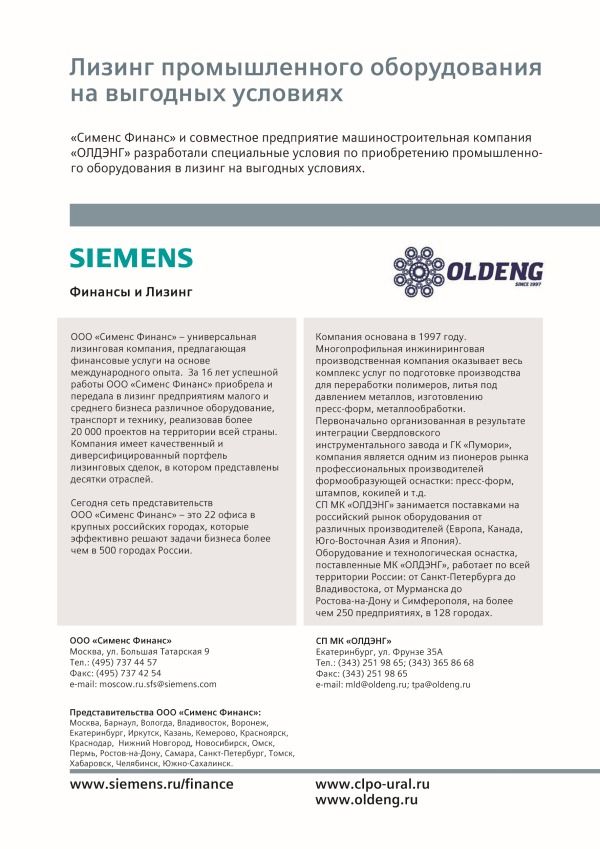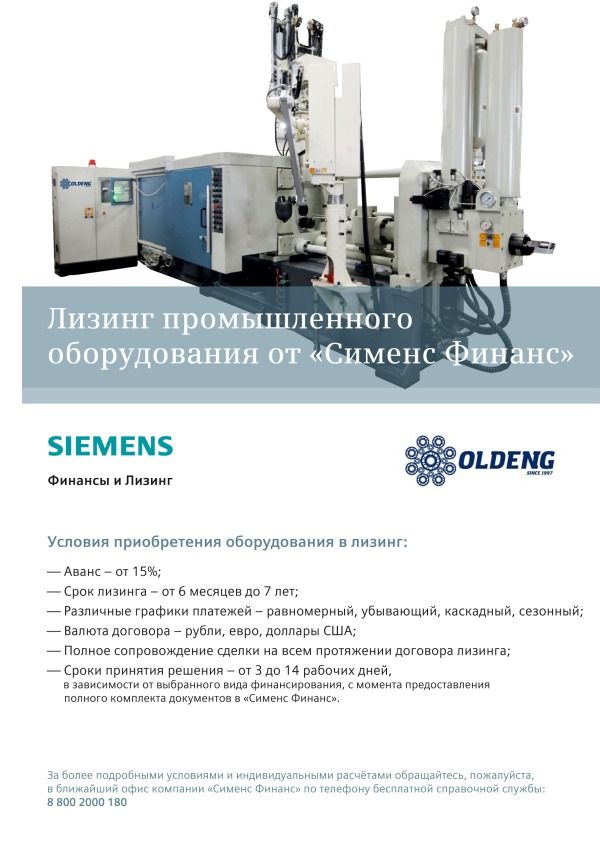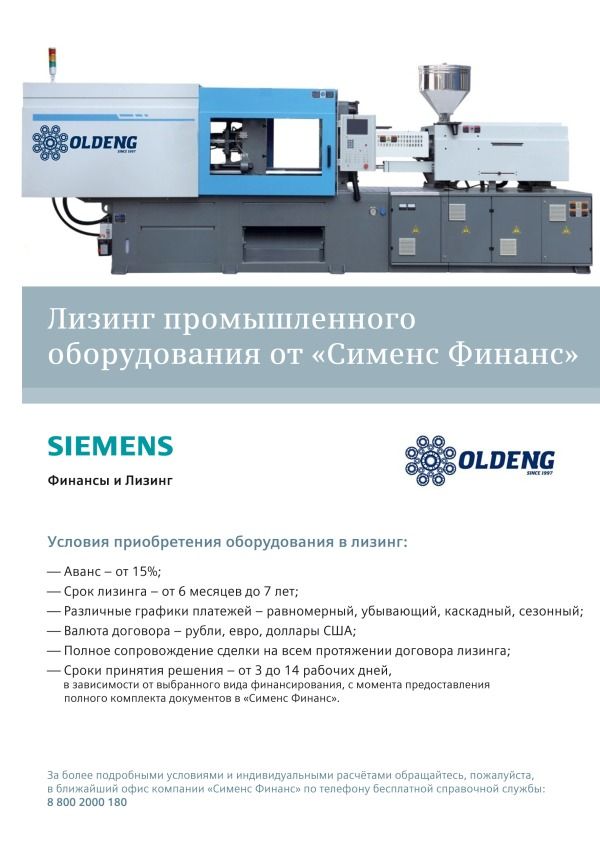 ---